Like Father, Like Son (tf)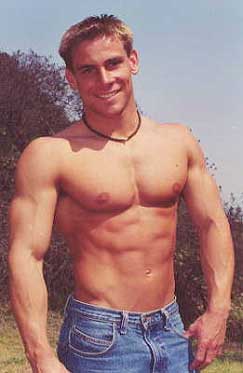 Looking back now, the decision I made was the right one and I wouldn't go back at any cost. I suppose I should introduce myself. I am Jason Wilson. I am 21, a web site developer, and I had been tossed around the country from one foster home to another, and now I'm on my own. I never knew my parents because they died just after my birth, and since that time I was raised by many families, but I never found any of them to my liking. To say I never bonded with anyone in a true father/son relationship would be correct. As hard as the many males in my life had tried, there was never a real connection made, and I had almost given up on finding a father figure.
That was until the spring of 2003, when I moved next door to a rather unusual guy, and I say that lovingly, because he was single, was a chemist who made lots of money, and was also a marathon runner. Oh, did I mention he was black? Well, he was, and he came from Africa as an exchange student and decided he wanted to live here in this country. Well enough about Booko, as I referred to him. His real name was Botonis Swanteez.
It was during that spring and my move in that I first met Booko while I was running in the neighborhood. Booko would always run 5 miles in the morning, and I sort of found him doing his routine, and we sort of decided to do our runs together. Booko was your typical black runner, in that his body was lean and quick, and he would give me a good work out as I ran with him. His pace was fast and steady, and I had to work at it to keep up with him. After each run in the morning, we would sit and talk and talk, and I found that this guy was much more than he appeared to be, and I started to learn about his life, his goals and desires. He told me that he was now in his 40s, and his dream was to have a child some day, but he was not the ladies man and was afraid he could never find the right woman to make his dreams come true. So he would work, save his money, and run each day and dream that someday he would have his own son.
As time went on, Booko and I got real close, I mean so close he was calling me son after a while, and after some time, the differences in our race and culture seemed to disappear, and I felt very bonded to him.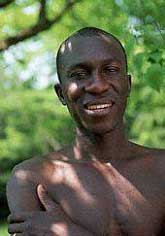 It didn't take long, and I had moved in with Booko, and we were living like father and son. Now this relationship was totally legit. There was a pure father/son thing going on here, with no sex involved, and as each day went on, we began to believe that the relationship was meant to be, and the only difference between us was the color of our skin and the cultures we had come from.
Since sports was a driving force in our bonding, Booko and I were always out and about doing something physical with running being the main event for us.
We would always get stared at when we ran through town. People would always stare and wonder what we were all about.
One day at a restaurant, the waiter asked what our relationship was, and I said that Booko was my dad, which made the waiter laugh and really demand an answer. I guess he thought we were gay or something, but I insisted that we were father and son and I had to insist rather intensely so that he would leave us alone. This type of questioning was becoming more and more of a problem then anything. As we sat around after dinner at home, I would always tell Booko that I had wished I was his real son, and then we wouldn't have to go through all this weird questioning where ever we went. Booko would always say, "Are you sure a nice white jock boy like you could live as a black man?" I would always smile and say, "I would do anything to become your real son, Dad!" Booko would come over and pet my head of hair and tell me that as a chemist, there were experiments going on with new chemicals and DNA and someday there would be way for that to happen. Little did I know that the process was already possible, and if it weren't for the racial thing that scared Booko, he would have already offered it to me.
For as much as he wanted what I wanted, he didn't want me to have to go through the racial slurs and hard times he had growing up and having to be better than the white man to succeed even at his present job.
Instead of the problem letting up, it seemed to get worse, and I was having to deal with racial slurs pointed towards my dad, and I was finding myself having to defend myself physically. When I had come home a few times, Booko would see the bruises on my arms or other places. He would get sad and begin to cry at how I had to defend my right to have the father he always wanted.
It didn't take long for Booko to tell me that there was a way for me to become his real biological son, with the help of a special chemical and some of Booko's DNA, I could effectively become his biological son in every way. At this point I was willing to do anything that would bring me and my Dad closer together, and even after my Dad explained the ramifications of such a transformation, I was willing to do anything to make our father/son relationship real.
Dad told me it would be a process of several injections over a month's time for my body to make the changes both internally and externally, that would transform me genetically into his real son with my physical makeup reflecting his racial make up and family traits.
As Booko told me more and more about what would happen. It was becoming a sensual and erotic idea. The chance to change my race and change my genetic makeup was feeding my youthful sexual desires, and I was wanting this more and more. Neither of us knew what the final outcome would be or what I would look like, but we knew I would have some of Booko's features and it would be as if I was born of his sperm. That part was most exhilarating and the process was becoming an overpowering thought in my mind, so much I was having wet dreams at night and Booko knew it. I didn't want this to become a sexual thing between us, but the fact I was going to be almost reborn into his genetic makeup was a very sexual thing for me as well as Booko.
The day arrived and the first dose of the serum was ready. Dad had brought the serum home from work, and all he had to do was add his sperm to it, shake it up and then I would consume it. The chemical would stay in my body once I ingested it, and the volume of sperm needed was unclear, but Dad must have shot a huge load because the mixture was pretty well laced with his cream.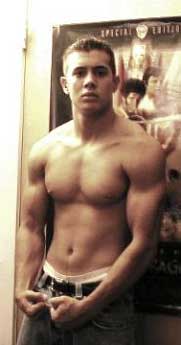 I took the mixture and held Dad's hand as I drank it down. We had no idea how fast or slow the process was going to take effect, but once I had taken it all my head began to spin and every muscle in my body began to tingle and I was getting a massive erection. I was feeling so weak that Dad suggested I go to my room and take a nap, which I did and I slept for almost the entire afternoon, getting up just after 6pm. I was feeling lightheaded still, but I knew that something had happened already, so I went to the mirror.
Immediately I noticed I had changed, my skin was way darker and my features were changed. I got excited and ran to where my Dad was and showed him what had happened.
"Well Jason, if you didn't change another bit, you look like you could be my son!"
I stared at the mirror more then said, "Nah Dad, I am still not like you yet. Look at me, I am still too light, and well my bone structure hasn't reached yours yet Dad. I guess it's just too early yet."
Dad grabbed me and hugged me tight, "Don't worry son, give it time, and you will see soon that you will look more and more like me."
I smiled and knew that at least my skin color had changed and my features were more like a black man's. I had made a big step however, and I knew that my Dad's DNA was in my body and that things were going in the right direction.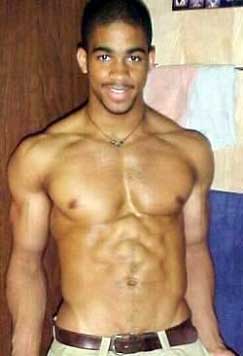 A week passed, and I had not seen any more changes, and I was getting frustrated. Dad was cautious not to overdose on the serum for fear it would harm me more than change me. When he saw how disappointed I had become, and he knew how important this process was to me, he decided to administer another dose of the serum, this time with a greater infusion of his sperm.
We waited till the weekend, and when we woke up Saturday morning we met in the kitchen, and Dad had everything mixed and ready. I took the cup and drank it down fast, then I took my finger and scrapped the excess out of the cup to get it all. Dad had included three loads of his sperm in this mixture, so I knew that this one would really speed things up. As with the first dose, I got really dizzy and again I went up to my room to nap.
"Oh fuck!" I shouted. "Dad this dose has to be really potent, I can barely walk!"
Dad almost carried me into my room, where I just fell to my bed like a lump of clay. I was out like a light as he lowered himself and gave me a kiss on the cheek.
"My dear son, I hope you will be happy now". Somehow Dad knew this dose was a heavy one, and if I was looking for a dramatic change, this was the dose that would do it. I had fallen asleep at 7am, and didn't wake till Sunday morning around 10am.
I opened my eyes to the sunlight shinning in my room and a quick body examination gave me hope that Dad's DNA had done more to make me look like him. I side out of bed and headed towards the mirror, where I encountered a reflection that was dramatic and exhilarating.
It was amazing what I saw reflecting back at me. The DNA had made great progress, and I was truly a black kid now and could pass as being my Dad's son more than ever. I ran to my Dad's bedroom and shook him to wake him up. "Dad, Dad, please, I want you to see what I look like!"
Dad rolled over and almost pissed his pants as he saw a dramatic change in me. I was darker, and my features had made a gigantic step toward his, and there was not doubt I was of African descent.
I was jumping up and down like a little kid now, and Dad watched on with a big smile on his face. I was loving who I had become, and I wanted to flaunt the new me.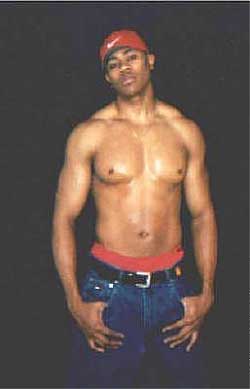 "Wait here Dad," I said as I ran back to my room to change and put on a hat. I looked like those cool black dudes who hung out on the corners down town. I was so pumped and excited as I got changed, my head was beginning to spin again. I sat on the bed for just a second as my body seemed to be still changing. My upper body seemed like it was stretching a bit and my cock was getting rock hard. In about 2 minutes I stood up and passed the mirror, only to see yet another version of what I was becoming. My body had stretched a bit and had gotten leaner, much more like my Dad.
It was amazing. I was a bit taller and leaner for sure but still muscular. It was as if my body structure had made its final rearrangement, and I was amazed at how much I looked like my Dad now. I rushed back and showed Dad the newer me, and he laughed at how I was dressed with my underwear showing.
"What?" I looked down and he was right. In the final change I had become a bit leaner, and my pants had slipped down on my hips. I laughed, and we hugged as now I had officially decided that I was my Dad's true son.
We both looked in the mirror and smiled. Dad put his arm around my shoulder and said, "Like father, like son!"