---
Jonny18 My Home Video
vid 3

this is my best vid yet, all done on Digital dv, better lighting, Im very vocal
and you will see me shoot 8 hot loads, and in my face uncovered. i get off
useing my rubber pussy, playing with a vibrating dildo, flexing, jerking to porn.
This video is almost 2 hours long, and the quality is excelent and uncut just as i filmed it.
home / vid1 pics / vid2 info / vid4 pics / vid5 pics / Vid6 pics / Vid7 Pics / Vid8 Pics / Vid9 Pics / Order Page
Vid3 pics page 2 >>
home / vid1 pics / vid2 info / vid4 pics / vid5 pics / Vid6 pics / Vid7 Pics / Vid8 Pics / Vid9 Pics / Order Page
sign my guestbook
| email me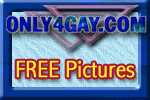 www.jonny18.com
---